I'm interested in seeing how others of the Hawken community setup their key-bindings, particularly gamepad users. I posted my own below. I did my best to get all the in-game necessary keys mapped in a very fluid and comfortable setting on my 360 gamepad.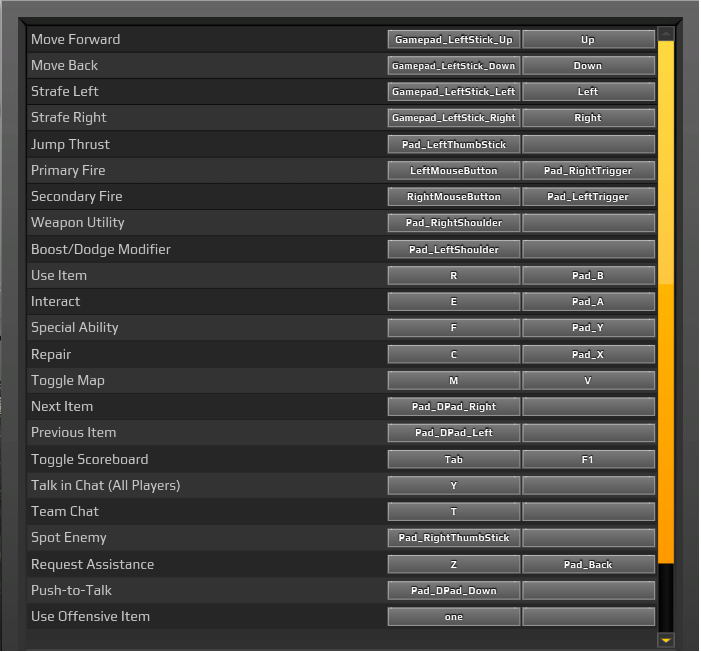 So what about the rest of you? k/m and gamepad players alike, what's your ultimate keybinding setup?
P.S: Leave the childish bickering of "k/m > gamepad" outside of this thread and hopefully off the internetz. Everyone has their preference.